How It All Began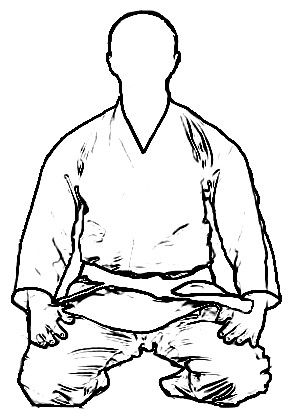 Following the 1994 Canadian National Championships in Calgary Alberta, Sensei Jennings decided to retire from the competition circle. It was less than a month later that Ron Tkatz, Ontario's head coach at the time asked Sensei Jennings to join the coaching team. He was back in the ring again at the next National Championships, this time as a coach. It was during the same year that the Bradford Parks and Recreation Department advertised a need for a karate instructor. An arrangement was made to offer two classes per week. Ten people signed up and our school was born.
As interest grew, more age groups were added, and then an adult class. The children's classes were well attended, but for the first few years there were sometimes only two people in the adult class, and the class was almost discontinued, but Sensei Jennings was determined to see it grow.
By the winter of 1999-2000, the Parks and Rec Karate club had grown significantly, and the pressure to open our own school was growing. It was March of 2000 when we took possession of our 5,000-square-foot facility, and through the generous efforts of our many volunteers, some excellent sub-contractors, and six months of hard work, our design came to life.
A plaque on the dojo wall lists those people who made it possible for us to achieve the transformation you see today.
Jennings School of Karate